E-Safety
E-safety is very important to us at Goat Lees Primary School. We believe that E-safety is not an area that should only be discussed once a year or just in an assembly on Safer internet day. We have worked collaboratly across the school to produce an E-safety curriculum map which is a working document.
We believe it is very important to address current issues and will use e-safety to help talk about a range of areas throughout the school year. As a result, we look carefully at information technology and what is important to the children, helping to provide information and advice so children can use technology safely and responsibly.
As a school, we believe that the Internet and other digital technologies are very powerful resources which can enhance and potentially transform teaching and learning when used effectively and appropriately. The Internet is an essential element of 21st century life for education, business and social interaction. Through teaching internet safety, in a variety of contexts, we strive for our children to know how to keep themselves safe on line. If your child has access to the internet at home, follow some simple rules to ensure their safety:
1. Make sure you can see the computer and the sites that they are visiting.
2. Discuss and set some simple rules together, making sure that the children understand the importance of these rules.
3. Use the school website for suitable educational sites.
4. If you or your child need to report something unsuitable, please follow the link to CEOP
Our e-safety policy is also available for you to read in: 'about us, policies'
Please read Kent County Councils Children, ICT & E-Safety document, found below, for help and more information.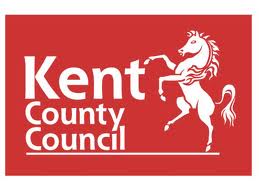 Click here for information on how to keep your children safe on Social Media.
http://www.bbc.co.uk/cbbc/topics/stay-safe
http://www.disney.co.uk/DisneyOnline/Safesurfing/main.html
http://www.kidsmart.org.uk/default.aspx
http://www.bbc.co.uk/newsround/14979083
Google Internet Legends Assembly Tour
In May 2017, we hosted the Google Internet Legends Assembly Tour, our Year 5 friends from Phoenix Primary school came to join us. The assembly introduced the children to the four pillars of the Legends Code, giving the children a simple but powerful way to think about online safety.
1) Think before you share 2) Protect your stuff 3)Check it's for real 4)Respect each other
The assembly was a lot of fun (lights, foam fingers and cats!) but the children also learnt a lot. In order to become an internet legened, they had to tell someone at home what they had learnt.