Kent County Council admissions
If you are applying for a Primary or Secondary school place, please click on the website below.
If your child is due to start Primary, Infant or Junior School in 2019 you can appeal if you were refused a place at one of your preferred schools. You can appeal between 16 April and 21 May 2019 to guarantee your appeal will be heard by 23 July 2019. If the school application was made in the normal round of applications appeals must be heard within 40 school days of the appeal deadline. If it was a late application, appeals should be heard within 40 schools days of the deadline where possible, or within 30 schools days of making the appeal.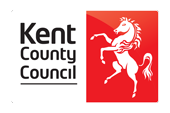 http://www.kent.gov.uk/education_and_learning/school_education/applying_for_a_school_place.aspx