Attendance and Punctuality
Good attendance and punctuality are hugely important to how well children do at school and how they develop strong friendships. At Goat Lees, we expect the children to be on time for school and have very little time off.
We work very closely with the local authority to address any problems if they occur. We reward and promote good attitudes in our children in understanding the importance of good attendance for their education but also in preparation for the world of work. We have welcomed 'Attendance Ted' and 'Punctuality Pup' into school.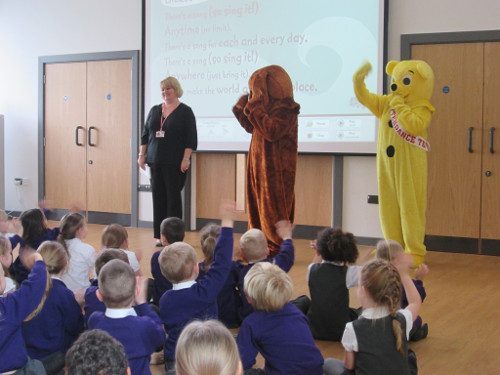 Each week, 'Gertie Goat' is awarded to the class with the best attendance.
At the end of the year, the children receive a special certificate and prize for 100% attendance. However, we do understand that occasionally everyone becomes ill so we also have the '98% club' to reward those with good attendance.
The attendance level for 2016-2017 was 96%
The attendance level for 2017 - 2018 was 96%
The attendance level for 2018 - 2019 was 96%
The attendance level for 2019 - March 2020 was 95% when schools were required to close under COVID-19 lockdown procedures.